Downtown Catalyst Club Recap
Thursday, October 27th, 2011 at 8:14 pm
Last week was the third Downtown Catalyst Club Happy Hour and this was the biggest turnout yet.  We had probably 50-60 people at the event at Mark's downtown.  Next month the event will be at the Southlight Gallery in the Dyal-Upchurch building at 4 East Bay Street.  Jack Allen is a featured artist in the Gallery and his paintings are beautiful!  The Dyal-Upchurch building was designed by Henry Klutho and was the first building constructed after the great fire in 1901.  It was originally designed as a 5 story building, but there was so much demand for office space that they changed the plans and constructed another floor.  I wish we had more demand these days for office buildings downtown!
Photos from the Downtown Catalyst Club: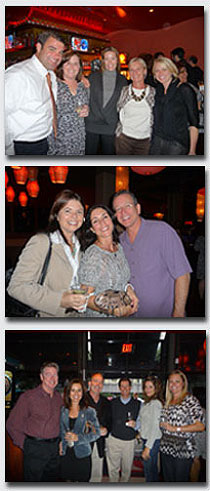 Filed under: Uncategorized
Like this post? Subscribe to my RSS feed and get loads more!