New Listing!
Friday, March 30th, 2012 at 5:39 pm
  International Park at World Golf Village
 · 400+ Acre Development Site
 · NE corner of I-95 and International Golf Parkway
 · Approximately 2,000' of visibility on I-95
 Please click on the brochure below for all the details!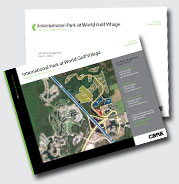 Filed under: Uncategorized
Like this post? Subscribe to my RSS feed and get loads more!